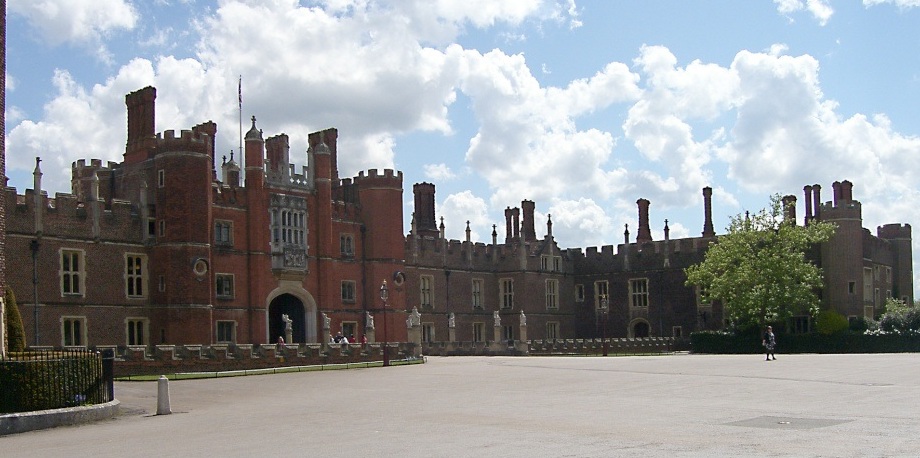 King Henry VIII's favourite palace and it's easy to see why – the palace sprawls over 6 acres in 750 acres of parkland plus formal gardens of another 60 acres all set within a loop of the River Thames. It's enormous! It had to be as King Henry VIII's court consisted of over one thousand people. And that's just the people of the court, the support function behind scenes was almost as large.
There were 200 cooks, sergeants, grooms and pages and that's before we start counting the personal servants, the laundry maids, and so on. Imagine the logistics of feeding that many people. The daily supply of ale alone was more than 13,000 pints a day. Not surprisingly the Palace kitchens were the largest in England.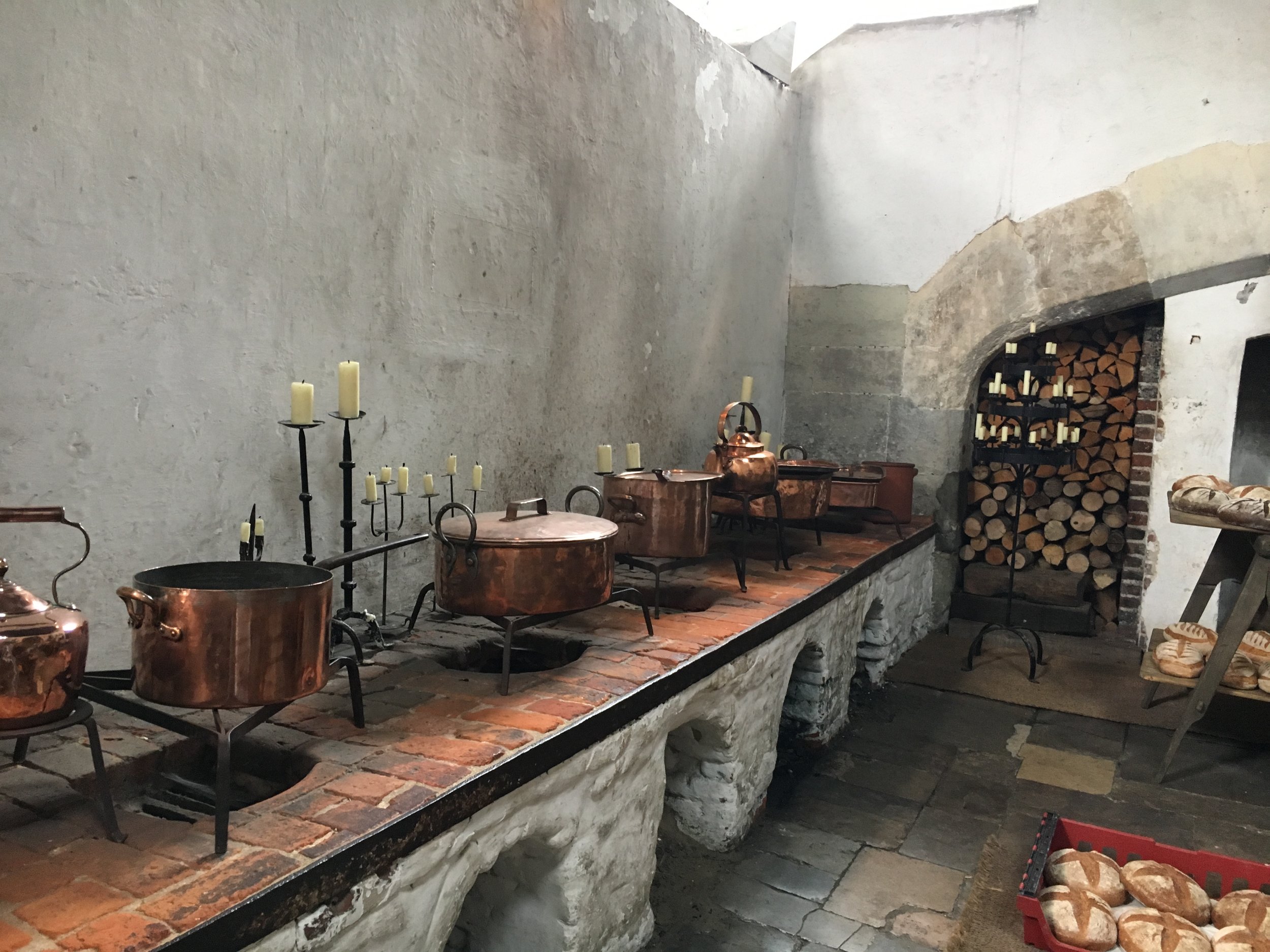 Today we can explore the kitchens to get a feel for how the food was prepared and how the kitchen staff worked to produce such vast quantities of food.